Are you stuck in a customers loading dock, icy road or parking lot again?
The Ice conqueror chain is the emergency solution to get going!
(Time is Money) Simple, Affordable Solution - Never get stuck again.
We recommend using one on each drive tire.

---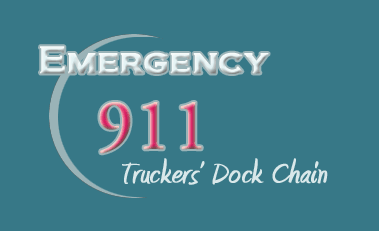 Last Updated: Monday, July 21, 2014
Specially through hardened Chain

Electro Galvanized finish

Unique grab hook with latch - This latch will keep the chain engaged in the hook when the chain goes slack. (Latch not designed to support a load!)

Perfect Fit for multiple size truck tires

Weighs just over 4 Pounds!

Due to the small size, Storage is a breeze
(takes up about a 3.5" x 3.5" space)

Proudly Made in the USA
For Emergency use only!
These chains are designed to be used for only a few feet at a time.
Not to be used while driving!
$ 20.00 Each Assembly
ORDER BELOW